Central DeWitt CSD Employee of the Month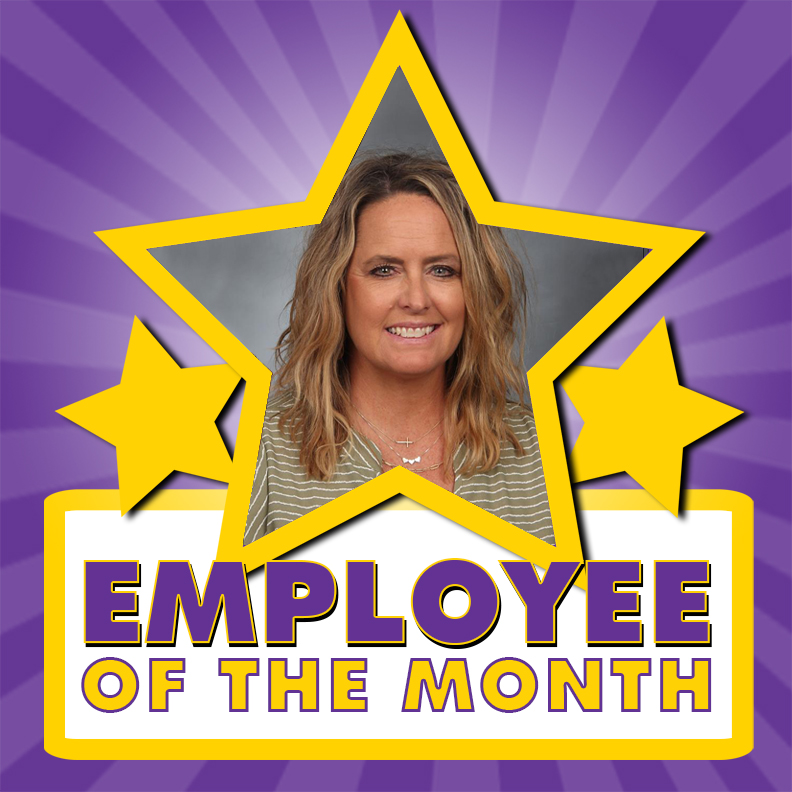 We are excited to announce that CDIS 5thGrade Teacher Angela Hofer has been chosen as the November Central DeWitt Community School District Employee of the Month!
It's evident when you speak with Mrs. Hofer that she genuinely cares about each child's well-being and strives to provide them with the necessary support and guidance to reach their full potential. She goes beyond teaching academic skills to emphasize the importance of kindness, empathy, and inclusion. She feels it's important to instill those qualities at a young age in hopes students will carry it with them the rest of their lives.
She also strongly believes in leading by example and often shares her experiences of spreading and encountering kindness with her students.
This fall on a trip to Wisconsin, Mrs. Hofer came across SMACK cards which stand for "Spreading Messages of Affirmation + Compassion + Kindness." Each card, which Mrs. Hofer loves to leave for people wherever she goes, has words of kindness and encouragement on them. After sharing these cards with her class, she discovered one of her students made their own version of cards and gave them to her classmates. Mrs. Hofer was so touched by this gesture that she reached out to SMACK to let them know how they inspired her student which prompted SMACK to send the student her own set of cards.
Her commitment to spreading kindness and promoting a positive learning environment has had a huge impact on her students as well as Central DeWitt Intermediate School as a whole.
"Her commitment to fostering a positive learning environment has created a ripple effect within CDIS," CDIS Principal Spencer Lueders said. "Her influence reaches beyond the academic realm, shaping individuals into confident and compassionate learners. We appreciate the work that she does every day!"
A few years ago, Mrs. Hofer started the Kindness Crew which has become wildly popular at CDIS. The Kindness Crew is a group of students who come together to spread kindness and positivity in the school and in the community. They enthusiastically greet students and staff on Friday mornings in front of the school to start the day off on a positive note. They also participate in several acts of kindness throughout the community such as playing games with Fieldstone residents, hosting canned food drives and "Socktober" where they collect socks for those in need. Kindness Crew members are also becoming more involved at school assemblies with the goal to host them in the future.
"Not only is Angie a great teacher and leader, but she champions a Kindness Crew and encourages kids to volunteer for Inclusion activities," Central DeWitt parent Amie Strohman-Figley said. "She strives to make sure everyone knows they matter and this is above and beyond typical classroom duties. She has really made a significant, positive impact on my daughter. We need more people who think this way."
Eli Voss, a Central DeWitt parent who also nominated Mrs. Hofer, credits her for the positive changes in his child as well. He said that because of Mrs. Hofer his child looks forward to attending school this year and has gained confidence to become more involved.
"(Mrs. Hofer) is a positive adult female for her to be around and look up to," Voss said. "It's very apparent to me how positively she is being impacted due to the changes I've seen in her just from the beginning of the school year."
In the 25 years Mrs. Hofer has taught at Central DeWitt, she has been a shining example of what it means to be a dedicated and compassionate employee. We are grateful to have her as a part of our Saber family and hope her kindness and dedication continue to inspire us all.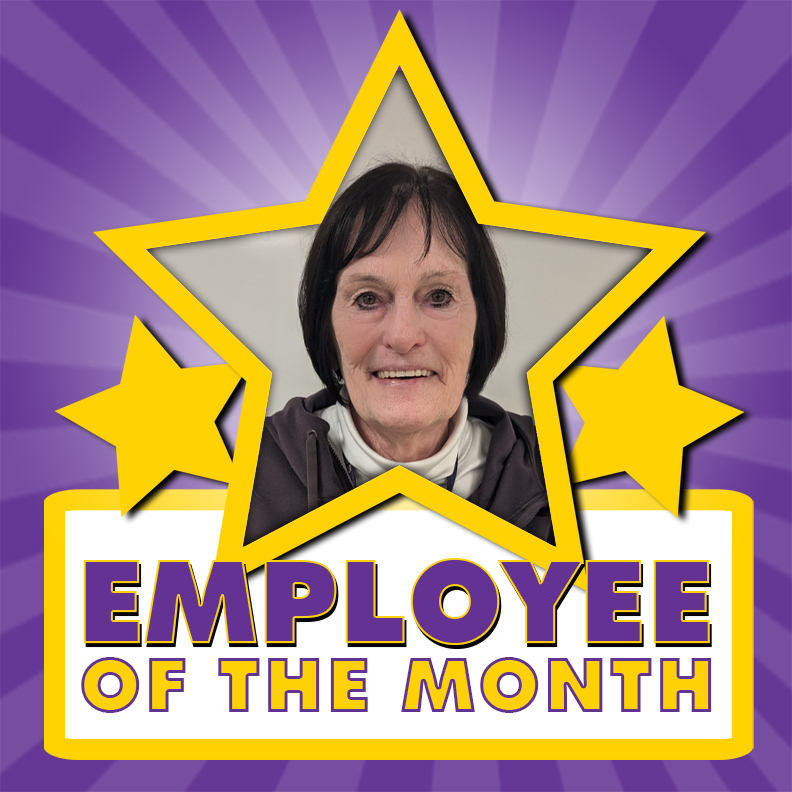 We are excited to announce that Laurie Wildes has been chosen as the very first Central DeWitt Community School District Employee of the Month!
Mrs. Wildes has been with the CDCSD for over 30 years, even retiring once and coming back when help was needed. She has worn many hats over the years including kitchen manager, job coach, associate for the BD program, junior class sponsor, bleacher supervisor, middle school coach, and this year, a speech class monitor.
What stands out about Mrs. Wildes isn't just the number of responsibilities she has taken on over the years, but her positive attitude, willingness to help without hesitation, and her unwavering dedication. In 28 years of supervising the bleachers at football games, she has only missed one Friday night to attend her daughter's rehearsal dinner.
According to CDHS Industrial Technology Teacher Tom Prombo, Mrs. Wildes tries every day to make our schools a better place by giving help where needed.
"She is an old-school, hardworking lady whose efforts and caring show in the school," Mr. Prombo said.
Mrs. Wildes makes it very clear that her number one priority is the students and their well-being. She has always felt comfortable interacting with students and does whatever she can to make sure they have a great school experience.
Freshman Hailee Peters acknowledged how Mrs. Wildes shows genuine concern for students by asking how they are doing in the hallways and freshman Patrick Soesbe said Mrs. Wildes "is the G.O.A.T (Greatest Of All Time)."
We couldn't agree more! Thank you Mrs. WIldes for all you have done and continue to do for CDCSD!
The Central DeWitt Community School District Employee of the Month program is meant to show appreciation for the efforts of employees who contribute to our success and help fulfill our mission statement. Outstanding employees deserve to be recognized for both their exceptional performance and for being a role model to our students and other employees.
This district-wide program gives Central DeWitt employees, parents, students and community members the opportunity to help us recognize outstanding employees by sharing positive personal experiences. We encourage you to take a moment to nominate a deserving Central DeWitt employee today!
All full-time and part-time employees are eligible to be nominated for employee of the month. An employee may be chosen as the employee of the month only once during the current school year. Employees who were nominated, but not chosen as the employee of the month, will be recognized as "Saber Superstars" on social media.
We are excited to receive nominations and celebrate the hard work and dedication of our employees!