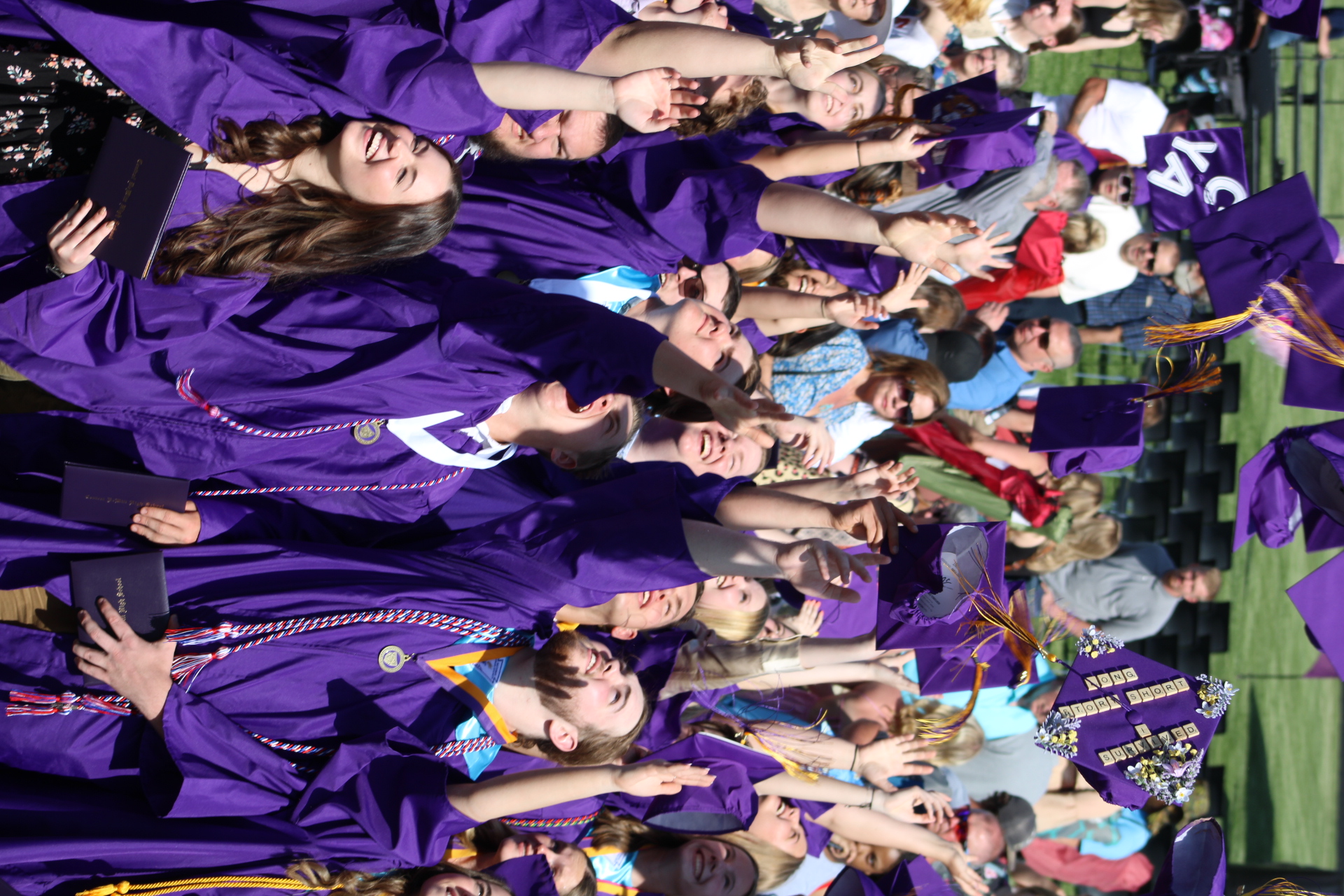 A Destination for Innovative Learning
Our mission is to be a destination that serves all students in an innovative and supportive learning environment and prepares them for life-long success.
We're a small school district, but that doesn't stop us from providing big opportunities for our students. With over 100 different academic programs, sports, clubs and organizations, catering to just about every interest, there are endless possibilities to get involved.
And, thanks to our award-winning staff, strong community relationships and post-secondary partnerships, our graduates have everything they need to succeed.
At Central DeWitt Community School District, we help our students reach their full potential by encouraging exploration, promoting academic excellence, fostering positive self-esteem, and supporting community involvement.
We believe this provides a strong foundation of both academics and social skills that enables them to be productive and successful citizens.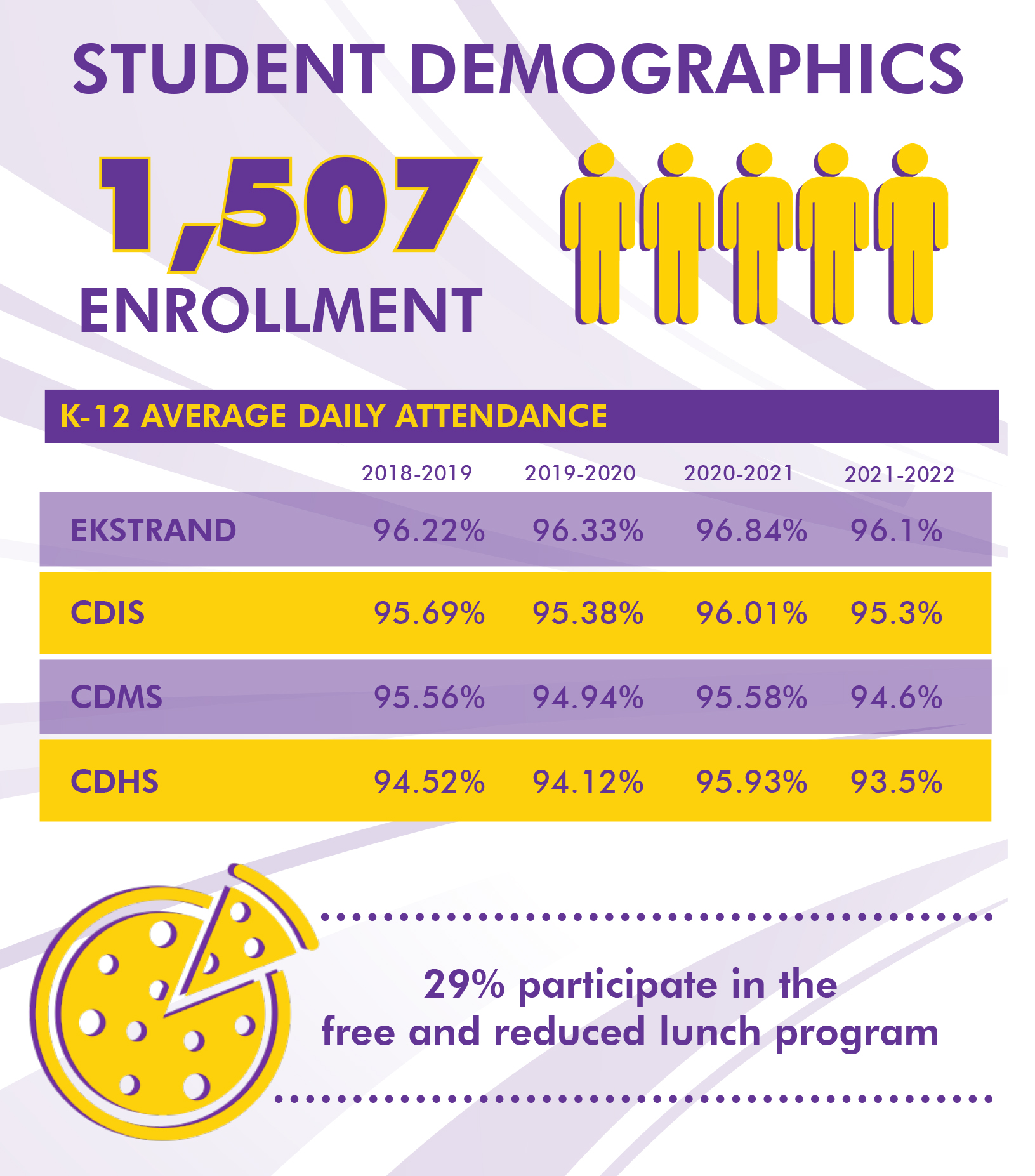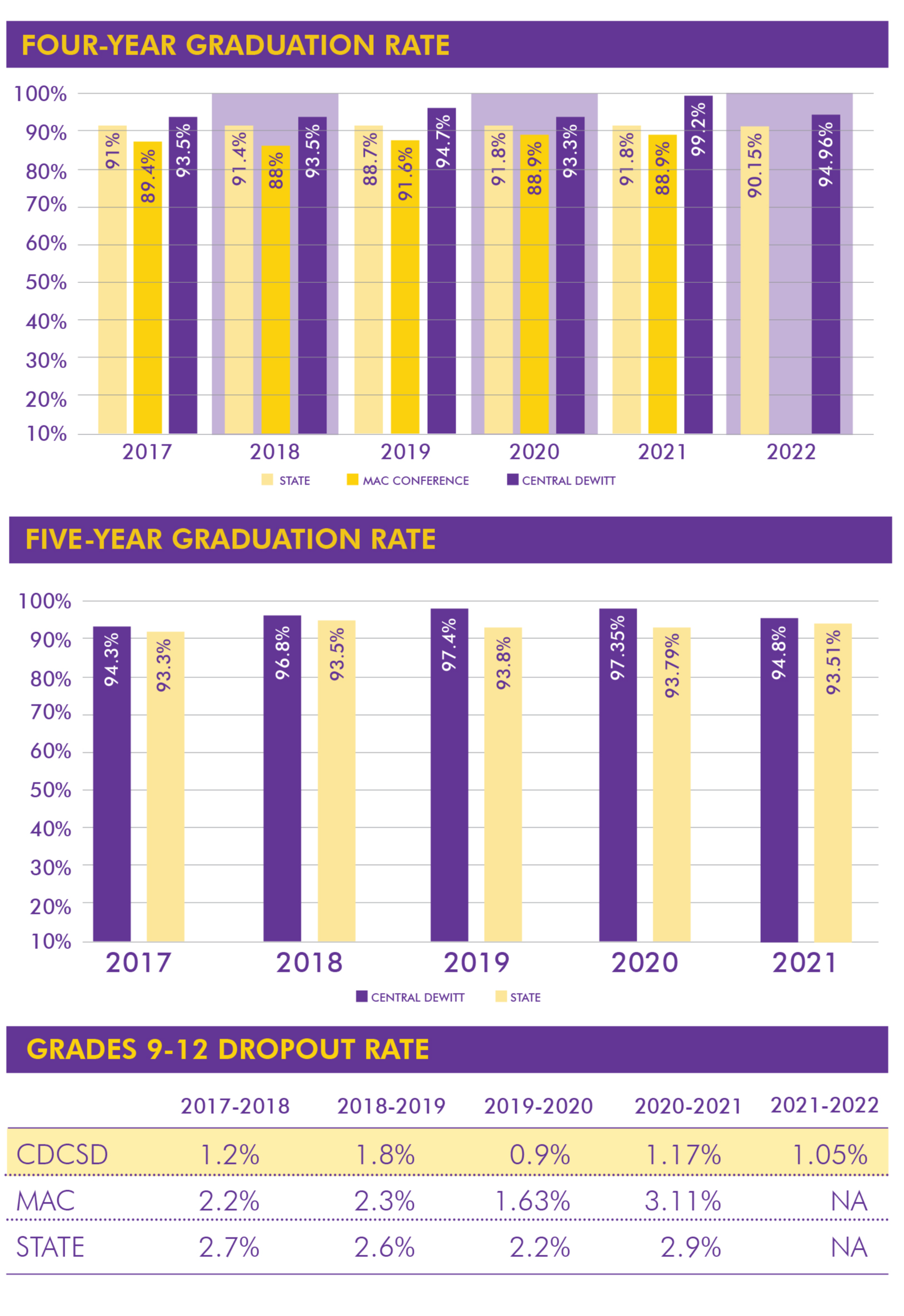 The district prides itself in keeping up with the ever changing face of technology. Every student in grades 4-12 is provided a MacBook, while students in grades Preschool-3rd are 1:1 with an iPad. Every classroom is equipped with the necessary devices to deliver instruction in person and remotely, should the need arise. For more information click here.
At Central DeWitt, 90% of our middle school and high school students participate in at least one extracurricular activity. Not only have we proven ourselves to be tough competitors in several sports, but we also have over 30 award-winning clubs and organizations in which students can participate.
ANNUAL / CONTINUOUS NOTICE OF NONDISCRIMINATION
It is the policy of the Central DeWitt Community School District not to discriminate on the basis of age (except for permitting/prohibiting students to engage in certain activities), race, color, national origin, religion, sex, disability, sexual orientation, gender identity or marital status (in programs), gender, socioeconomic status (in programs), creed, or genetic information (in employment) in admission or access to, or treatment in, its programs and activities and in employment practices, pursuant to Title IX of the Education Amendments of 1972, Title VI and Title VII of the Civil Rights Act of 1964, Section 504 of the Rehabilitation Act of 1973, the Americans with Disabilities Act, and other applicable state and federal laws.
The District has adopted grievance procedures for processing complaints of discrimination. If you have questions or a grievance related to sex discrimination pursuant to Title IX, please contact Jen Vance, Title IX Coordinator, 331 E. 8th Street, DeWitt, IA 52742, (563) 221-1620, jen.vance@cd-csd.org, or the U.S. Department of Education (attn. Assistant Secretary, Office for Civil Rights; 400 Maryland Avenue Southwest, Washington, DC 20202; 800-421-3481; OCR@ed.gov). If you have questions or a grievance related to any other provision of this policy, please contact Dr. Dan Peterson, Superintendent, 331 E. 8th St., P.O. Box 110, DeWitt, IA 52742, phone 563-659-0700 or email dan.peterson@cd-csd.org